Hi Friends, Hope you had a great weekend, and are ready to share all the fun you had last week on your blogs. I'm all about changing up the decor around here to Fall, how about you all? Ready for some great inspiration and creative ideas for your Home?
School is back in session and things will soon be settling into our long, but fun ride toward the Holidays. Even though it may still be warm outside, we'll soon be feeling the change to Autumn. Amber and I are enjoying seeing what you all are up to and excited as the party starts to grow.
I had a great time last week at the "Transitioning from Summer-to-Fall" Blog Hop
on Tuesday;
hope you were able to catch some of the great posts that everyone shared.
I showed how I made the transition from a Summer Mantel with Sunflowers
to my current Fall Mantel.
Summer-to-Fall Mantel Transition
My Garden Room is in the process of getting Fall-ified.
You can check out my little seating area with some great vintage finds.
I used a
vintage fruit crate
to gather my vintage Fall goodies on the coffee table.
Amber's blog is always filled with great seasonal ideas and photos.
She hosted our Blog Hop and shared her

Early Fall Decorating with Vintage and Thrifted Finds
Time to see a few links from last week:
Rita from
Panoply
has been busy getting art on the walls of her new condo.
Be sure and check out her wonderful Botanicals found at an estate sale that
she's placed in her Master Bedroom.
of creating her Velvet Pumpkins Just Like the Pros.
And
Kippi At Home
took the challenge to use scrap wood with a great idea
to create several wood risers to showcase fun decor.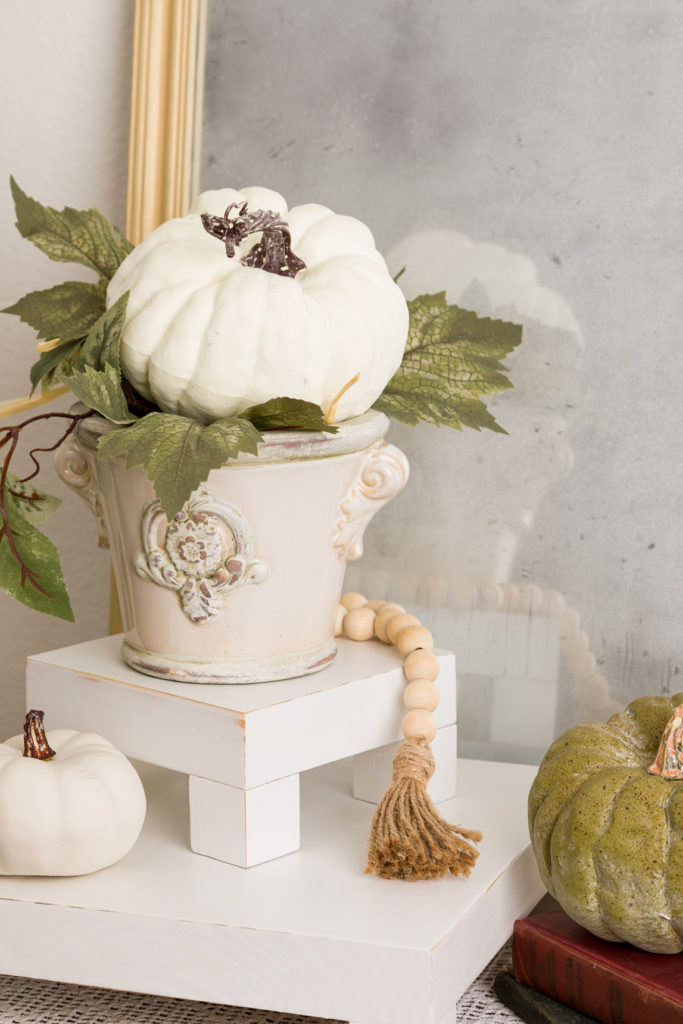 This Link-Up is for all of us that love Home Decor, Vintage and Antiques, Garden and Outdoor Spaces, Seasonal Fun, DIY, Crafts, etc. We think Link Parties are a great way to share our homes and find inspiration and ideas from like minded bloggers. From Room Reveals to your latest Thrifting and Flea Market finds, we want you to join in the party fun!
Party Guidelines:
*The party runs Monday at 7:00Eastern/6:00Central p.m. through Thursday at midnight.
* Please share up to three posts related to things that are "All About Home" such as home decor, DIY, crafts, gardening, recipes, vintage and antiques, etc.
*(Please do not link up posts that pertain to fitness, beauty, fashion, diet, business and finance, homeschooling, blogging tips etc.)
* Do not link up individual items from Etsy Shops, EBay or other selling sites.
* Each host will be choosing her own features, so be sure to visit each blog and check them out.
I'm starting a new Pinterest Board to share the features from each week.
You can follow along here at,
All About Home Link Party
If you don't have a current seasonal post,
feel free to link up a with an archived post that's seasonal.
So Let's get on with the Party,
We hope you'll visit a few links and meet some new friends.
Have fun and thanks so much for joining in.
Enjoy the inspiration!