Hi Friends, so glad you're here!
I hope you're off to a good start with your week. I worked over the weekend to get started on the front porch Fall Refresh. My impatiens were still nice but a little overgrown, and I am ready to think mums and pumpkins. I think I hit about 6 places before I found pumpkins. Mums were out, but I ended up at Lowe's for some smaller plants for my long planters. All in all it felt good to get started even though the temps were in the low 90's!
Amber and I are excited to be hosting this weekly party that highlights all things Home.
We love to see what you're up to on Your blogs,
so please join in and share your inspiration.
I like to keep it mixed up around here and I've had a few versions of
Late Summer/Early Fall in the Entry. I'm still using Sunflowers,
but I'm ready to go more full on "Fall".
I wanted to share what I've been up to since I'm ready for a new look.
My husband bought me a new computer last week to replace my 10 year old dinosaur.
It's having me question my sanity.
Amber's way ahead of me with Fall goodness at her place.
(I have my eye on that adorable vintage squirrel!)
Time to see a few links from last week:
I'm all over these posts about Fall Decor!
I have a few brown bottles and still looking for more so I was excited
to see
Paula from Virginia Sweet Pea
share her post on Summer-to-Fall Transitional Decor.
Light and Bright fun floral design pillows for Early Fall.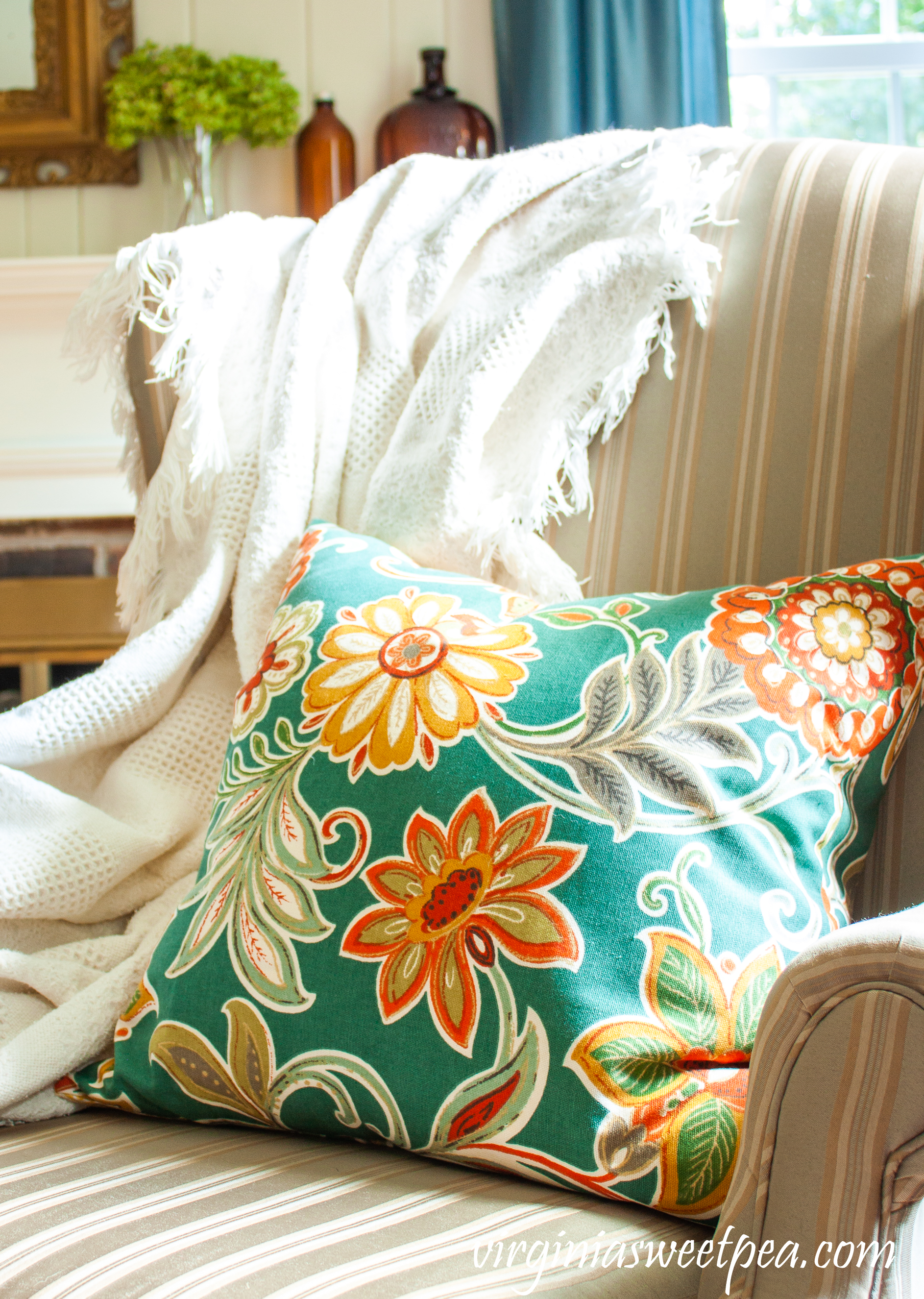 Chrissy from
First Day of Home
shared How to Upcycle Foam Pumpkins
with Paint and Decoupage. SO cute!
Painted Pumpkin Mason Jar from Linda at
It All Started With Paint
You've gotta check out this post, these Mason Jars are all painted for Fall
and they are just so fun. I'd love to have fabric made with this design!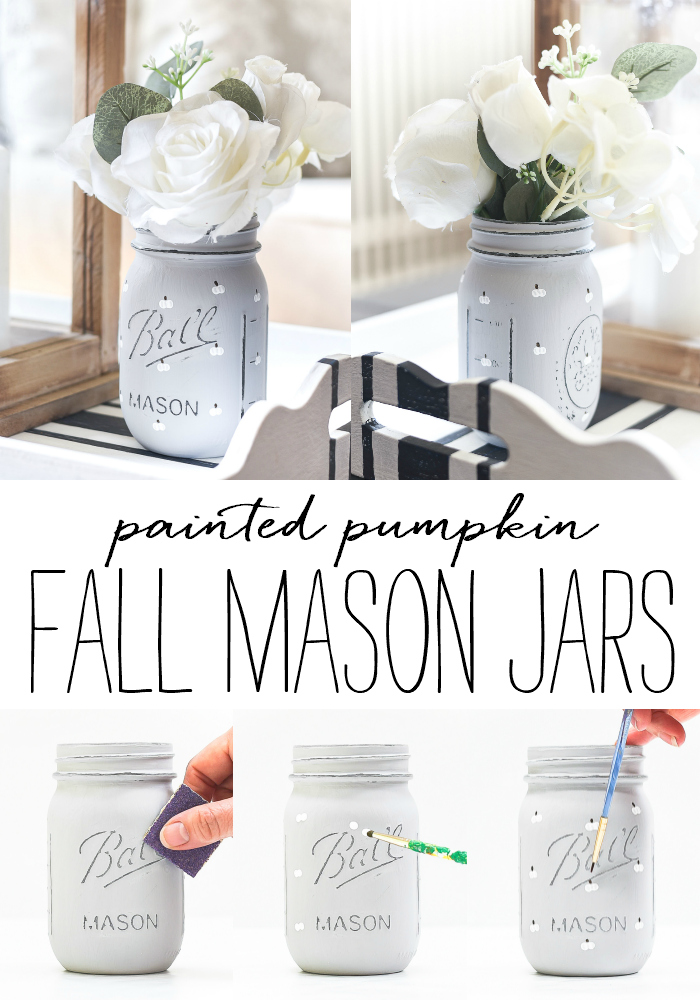 If you Pin please go to the individual sources.
This Link-Up is for all of us that love Home Decor, Vintage and Antiques, Garden and Outdoor Spaces, Seasonal Fun, DIY, Crafts, etc. We think Link Parties are a great way to share our homes and find inspiration and ideas from like minded bloggers. From Room Reveals to your latest Thrifting and Flea Market finds, we want you to join in the party fun!
Party Guidelines:
*The party runs Monday at 7:00Eastern/6:00Central p.m. through Thursday at midnight.
* Please share up to three posts related to things that are "All About Home" such as home decor, DIY, crafts, gardening, recipes, vintage and antiques, etc.
*(Please do not link up posts that pertain to fitness, beauty, fashion, diet, business and finance, homeschooling, blogging tips etc.)
* Do not link up individual items from Etsy Shops, EBay or other selling sites.
* Each host will be choosing her own features, so be sure to visit each blog and check them out.
I'm starting a new Pinterest Board to share the features from each week.
If you don't have a current seasonal post,
feel free to link up a with an archived post that's seasonal.
So Let's get on with the Party,
We hope you'll visit a few links and meet some new friends.
Have fun and thanks so much for joining in.
Enjoy the inspiration!