We had a great turnout this last week. Thanks so much for coming by and joining in on the party. It's a high point of my week to see all the great ideas and wonderful decor and recipes that you all bring to the table. This is such a difficult time for all of us in so many different ways, and I'm so grateful that we can reach out and encourage each other!
Amber
and I are excited to be hosting this weekly party that celebrates all things Home.
We love to see what you're up to on Your blogs,
so please join in and share your inspiration.
The weather has been cool and rainy, but the grass is green and everything is in bloom. I haven't been out and about, but the Dogwoods are blooming in the neighborhood and just seeing them puts me in a better mood. On those dreary days I've had to motivate myself with some fun. Changing out the Holiday Cupboard with my French Faience gave me a creative few days.
Amber and her husband are busy on a kitchen remodel
and she's sharing some great ideas and updates
will be coming soon on their progress.
Linda creates such gorgeous tablescapes year round,
and I'm especially loving the color combination
Many of us who love and collect vintage have a stash of these popular black metal trays.
Lora B created a fun new way to use these with this
DIY Tiered Stand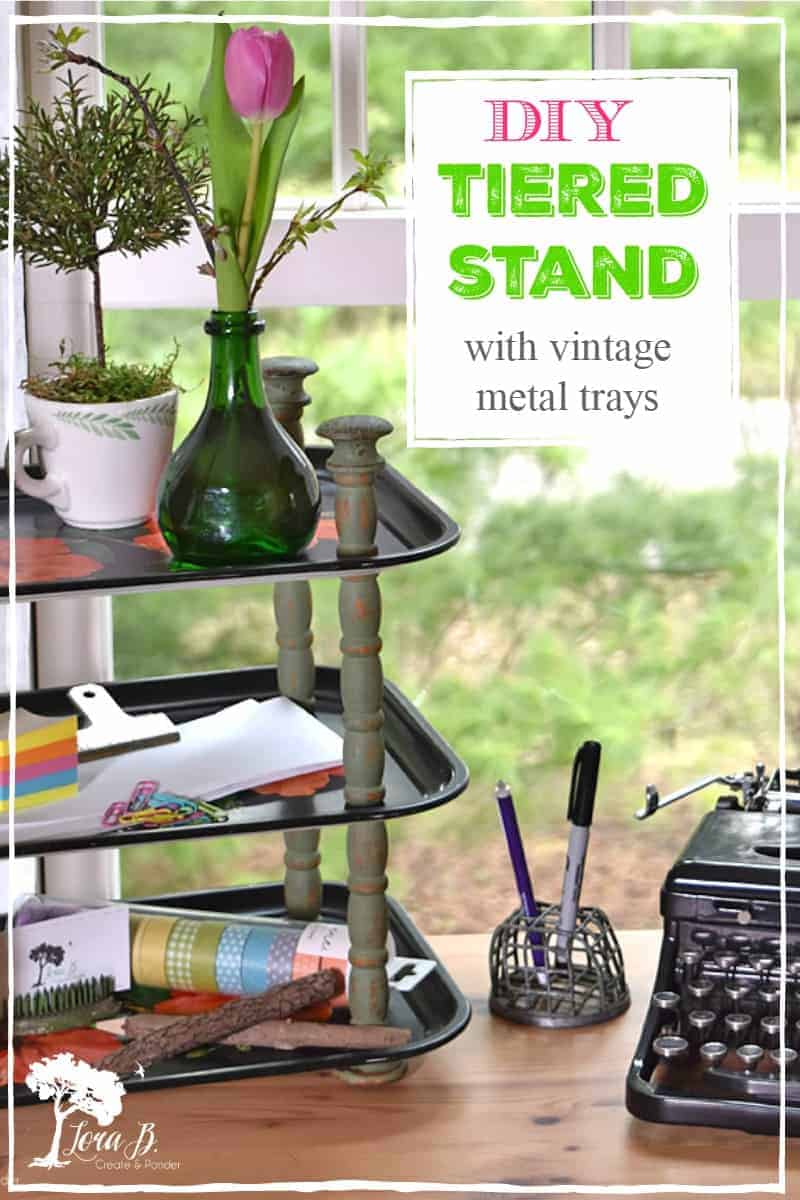 I love real herbal and flowering topiaries,
but they can be pricey and aren't always easy to keep alive.
Coco from The Crowned Goat shared her
Thank you so much ladies!
This Link-Up is for all of us that love Home Decor, Vintage and Antiques, Garden and Outdoor Spaces, Seasonal Fun, DIY, Crafts, etc. We think Link Parties are a great way to share our homes and find inspiration and ideas from like minded bloggers. From Room Reveals to your latest Thrifting and Flea Market finds, we want you to join in the party fun!
Party Guidelines:
*The party runs Monday at 7:00Eastern/6:00Central p.m. through Wednesday at midnight.
* Please share up to three posts related to things that are "All About Home" such as home decor, DIY, crafts, gardening, recipes, vintage and antiques, etc.
*(Please do not link up posts that pertain to fitness, beauty, fashion, diet, business and finance, homeschooling, blogging tips etc.)
* Do not link up individual items from Etsy Shops, EBay or other selling sites.
* Each host will be choosing her own features, so be sure to visit each blog and check them out.
I'm starting a new Pinterest Board to share the features from each week.
If you don't have a current seasonal post,
feel free to link up a with an archived post that's seasonal.
So Let's get on with the Party